2022 Call for Speakers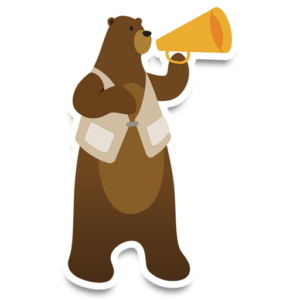 Fellow Forcelandians,
We are now accepting proposed session abstracts for the 6th Annual Forcelandia! What are we looking for? Speakers that are passionate about their expertise and want to share it with our community!
We are increasing our session time to 50 minutes this year (but are open to your suggestions). Forcelandia will have fewer sessions but with extra time they can be more in depth.  We are looking for topics of interest to all levels of developers, from Adminelopers to System Architects, covering areas such as CI/CD, LWC, Heroku, GitHub & Bitbucket integration, Docker w Salesforce, etc… (see below for a longer suggestion list). Please come up with anything that you have experience with to share to our community. 
Never spoken before? Then consider co-presenting, and know that we are happy to work with you to get your presentation in tip-top shape! In the developer community, we are in a constant state of learning, and this is no different.
We are sending out Speaker Submission Acceptances on a rolling basis so the earlier you get in your submissions, the better your chance, until our open slots are gone!
If you have any questions, DM us or email us at info@forcelandia.com
Now, for more suggestions, in the shape of a Christmas ornament, because we think Forcelandia is like Christmas in July! These examples are from our survey last year.
"More IOT please"




"Testing Frameworks"




"Event-driven architecture"




"Developer focused HOTs"




"More code! More live coding!"




"IoT/streaming data with implementation use cases"




"Best practices and patterns for tactical day to day work on the Salesforce platform."




"Lightning conversion gotchas or common transition points from VF to Lightning"




"More on development life cycle and setting up SFDX from scratch in an existing org"




"Ways of using the JavaScript skills learned via Lightning Web Components and SFDX to make other cool things on (and off) the platform, like data visualizations with D3.js."




"Practical topics where the info can be applied right away"




"SFDX, More on Versioning/GIT, Working with Metadata"




"User training use cases, BA/PM requirement gathering"




"Lightning Web Components development" 




"More advanced developer sessions."




"DX & Scratch Orgs for Admins"




"NPSP for Devs"




"Flow"





And our personal favorite:





"weird/advanced dev stuff"