Forcelandia 2020
Forcelandia VI Has Been Postponed
Our unique Salesforce Developer-oriented Community Event in Portland, OR
is indefinitely postponed.
Locals, please support our venue
when they re-open.
We will update here and via Twitter once we have a new date.
Forcelandia: Designed in Portland, Made Globally
COVID-19 Update
We have made the difficult decision to postpone our 6th annual event while we monitor global updates.
We do hope to have a new date later this year once things have settled and look forward to seeing you in 2020!
Forcelandia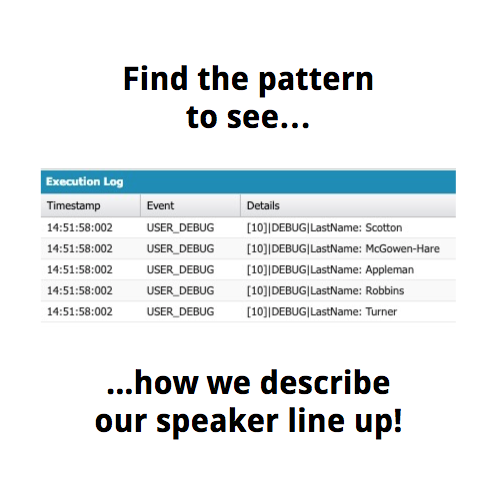 #KeepCodeWeird
#CodeYourTrail
#CodeGoals
Testimonials from Past Attendees
Forcelandia is an event that provides excellent access to speakers and hands-on trainers in a much smaller environment than Dreamforce. Consequently, as a developer, I find the presentation to be better tailored to a specific topic, the hands-on labs specific to that topic and the interaction directly with the presenter to be a very beneficial platform for learning various aspects of Salesforce.

Lynn Davis

Fantastic speakers and lots of great connections made. It was a great event, Thanks Angela & Larry and the rest of the team!

Melissa Hansen

It was worth the time and travel to be there. I look forward to the next one. Twice a year would be better!

Mike Velilla

I drove down from Seattle and it was well worth the trip! Appreciate the team for making this happen and all the speakers for sharing their time.

Scott McClung
Our Sponsors
Our entire Salesforce community works with partners and sponsors and we are very grateful for your support in growing and teaching our shared community. We have exciting sponsorship offerings available this year!

Learn More
Subscribe
Stay up to date with all our latest posts and event info! We promise not to spam you - heck, with work, kids and skiing, we can barely keep up with Forcelandia planning! Still, we'd love to share news with you as things progress.