#KeepCodeWeird
Forcelandia
(Your favorite Salesforce Developer-Oriented Community Event in Portland, OR)
Will Be Back in 2022!
We will update here and via Twitter once we have a new date.
Forcelandia: Designed in Portland, Made Globally
COVID-19 Update
We are in the planning process for a safe event in 2022. We have missed you!
Forcelandia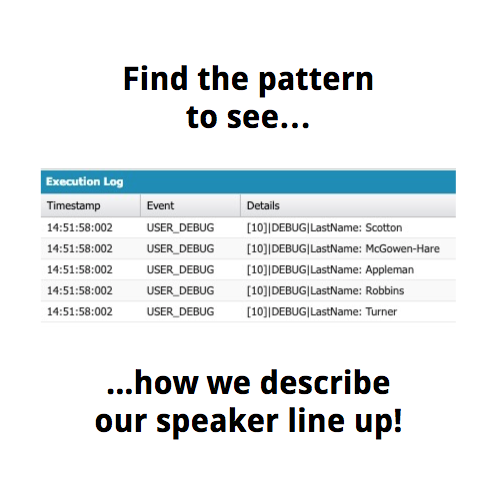 #KeepCodeWeird
#CodeYourTrail
#CodeGoals
Testimonials from Past Attendees
Our Sponsors
Our entire Salesforce community works with partners and sponsors and we are very grateful for your support in growing and teaching our shared community. We have exciting sponsorship offerings available this year!

Learn More
Subscribe
Stay up to date with all our latest posts and event info! We promise not to spam you - heck, with work, kids and skiing, we can barely keep up with Forcelandia planning! Still, we'd love to share news with you as things progress.